CANSA Relay for Life Corporate - 5 October 2013
Chiki Creations and Limegreen Online Design Print are current suppliers to the Cancer Association of South Africa (CANSA), and are joining forces at the CANSA Relay For Life Corporate event, raising funds to donate to CANSA.
By placing an online order with us, some of the proceeds will go towards CANSA, a non profit organisation. Support this worthy cause, its the right thing to do!
Orders need to be in by close of business on the 02/10/2013. Delivery on items is 3-5 days, but orders in on the 2nd of October can be collected at the Relay for Life event at our stand. Alternatively, arrangements can be made for collection on the 04/10/2013.
Click on the ORDER NOW button below and complete the email with your clothing selection, indicating size, colour and code. Please attach the design required for brandto your email for a quotation.
Happy Shopping
Chiki Creations Team
Adult - Long Sleeve (Small to XXXXXL)

ALL-Black

ALL-Navy

ALL-Royal

ALL-White
Kiddies - Long Sleeve (3-4, 5-6, 7-8, 9-10, 11-12)

KLL-Black

KLL-Navy

KLL-Royal

KLL-White
Adult - Short Sleeve (Small to XXXXXL)

ASS-Light Pink

ASS-Bottle Green

ASS-Black

ASS-Emerald

ASS-Grey

ASS-Maroon

ASS-Navy

ASS-Orange

ASS-Purple

ASS-Red

ASS-Royal

ASS-Saphire

ASS-Sky

ASS-Stone

ASS-White

ASS-Yellow
Kiddies - Short Sleeve (3-4, 5-6, 7-8, 9-10, 11-12)

KSS-Lime Green

KSS-Black

KSS-Navy

KSS-Bright Pink

KSS-Emerald

KSS-Orange

KSS-Red

KSS-Royal

KSS-White

KSS-Yellow

KSS-Sky


Caps

CAP-Black & Red

CAP-Stone & Navy

CAP-Lime Green & Navy

CAP-Royal & White

CAP-Orange & Black

CAP-Red & BLack

CAP-White & Navy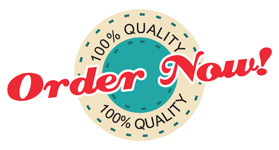 No project is too big or too small for us. Quality and Client Satisfaction is our Motto!